Special Education - Program Overview
Welcome to the Special Education Department at Wallenpaupack!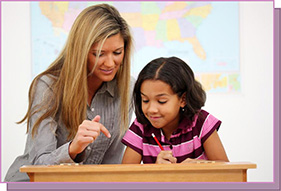 What is Special Education?
Special Education refers to a variety of programs designed to meet the educational needs of students with disabilities.
What happens when a student is thought to have a disability?
The law requires a series of specific procedures to be followed by a school district when determining whether or not a student is eligible for Special Education Services. The procedure includes:
Screening
Evaluation
IEP - Individualized Education Program (when appropriate)
NOREP - Notice of Recommended Educational Placement
Please view a flow chart describing the Special Education procedural process.
If a student is determined to need Special Education services, where will they take place?
Under state and federal law, all children are entitled to an educational program which is designed to meet their individual educational needs. For students in need of special education services, an appropriate program is made up of "specially-designed instruction" and the "related services" needed to help the child benefit from that instruction. The program can be provided in a regular or special class or school, depending on the child's needs.
What types of Special Education programs are presently operated by Wallenpaupack?
The District currently provides support for the following programs:
Autistic Support
Blind/Visually Impaired Support
Deaf and Hard of Hearing Support
Emotional Support
Learning Support
Life Skills Support
Multiple Disabilities Support
Physical Support
Speech/Language Support
---