District Information
The School District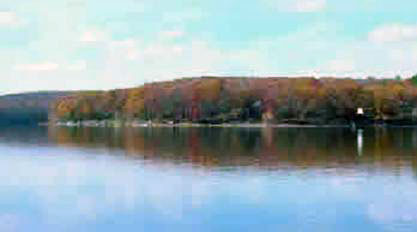 The Wallenpaupack Area School District is located in the Pocono Mountains of Northeastern Pennsylvania. The school district is located in a predominately rural setting, drawing its student from a 325 square mile area of Pike and Wayne counties. The Wallenpaupack Area School District was formed in July, 1961. At that time the K-12 enrollment was 1,250 student. District enrollment is currently approximately 3,000 students.
The Region
Formerly a region of small manufacturing, canal transport, lumbering, and farming, the present focal point of the area's economic life is Lake Wallenpaupack with its related resort and vacation enterprises. Lake Wallenpaupack, the third largest lake in Pennsylvania, was man-made by Pennsylvania Power & Light. Construction was completed in 1926. Before that, only a stream flowed through the beautiful valley. The local Leni Lenapi Indian tribe called the stream "Wallenpaupack" which means "the stream of swift and slow water."
Mission Statement
Wallenpaupack Area School District's mission is to provide an education environment that promotes excellence for all students, thereby developing life-long learners who are responsible citizens.
Beliefs
The purpose of school is to:
Provide the opportunities for all students to reach their fullest potential
Develop in students the skills necessary to function as productive members of society
Provide a foundation of basic knowledge and skills
Develop in students the techniques necessary for lifelong learning
Foster a partnership between parents, students and educators
All students are:
Entitled to an environment of learning that is safe, healthy and challenging
Accountable for meeting specific educational requirements
Lifelong learners with unique needs, abilities and learning styles
All educators should:
Keep lines of communication open with parents and students
Maintain high levels of expectations for students
Recognize and address the individuality and uniqueness of each student
Be knowledgeable, enthusiastic, caring, and impartial